"Ordinary courage is about putting our vulnerability on the line. In today's world that's pretty extraordinary."
-Brene Brown, The Gifts of Imperfection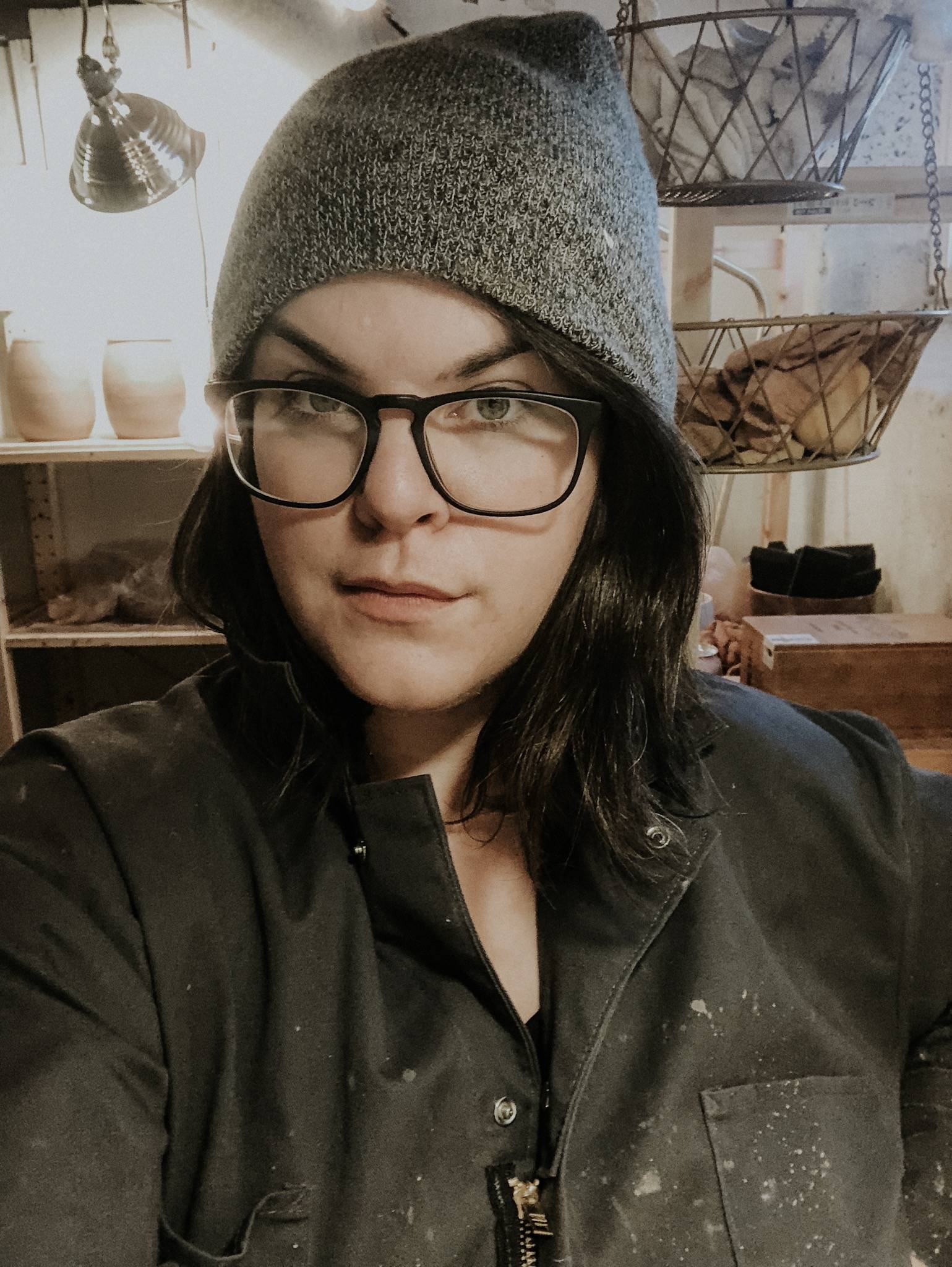 I'm Abby; a studio potter living and working in Salem, MA. My clay journey began in the fall of 2017; on what was very much a whim and what some would consider a rather irresponsible move, I spent my last $300 to sign up for a pottery class. I hadn't touched clay since I was a kid. I already had a successful career as a professional photographer, but I'd had a growing need to flex my creativity and challenge my mind to learn something new. I walked into my first pottery class the following week, and watched as my life quickly changed over the next few months. I made new friends, watched myself exercise patience I didn't know I had, and challenge myself creatively in ways I didn't know I was capable of. Clay changed my life. I am at peace, and feel whole in my coveralls, sitting at my wheel. It is a privilege to get to create meaningful work every day, for a living, and to be able to give a little bit of my heart to you with every piece you bring into your home.
A Midwestern Heart with an East Coast Attitude. Growing up in Iowa/Nebraska/Minnesota and living in Boston for 14 years, I consider myself equal parts Midwestern and New England.
I now live in Salem, MA which is an actually magical town. You can feel it in the air.
Tall with a loud voice and a lot to say, I am at the same time rather shy and like to be alone most of the time. I feel most connected to the world when I'm at my wheel, grounded to the earth and present in my work.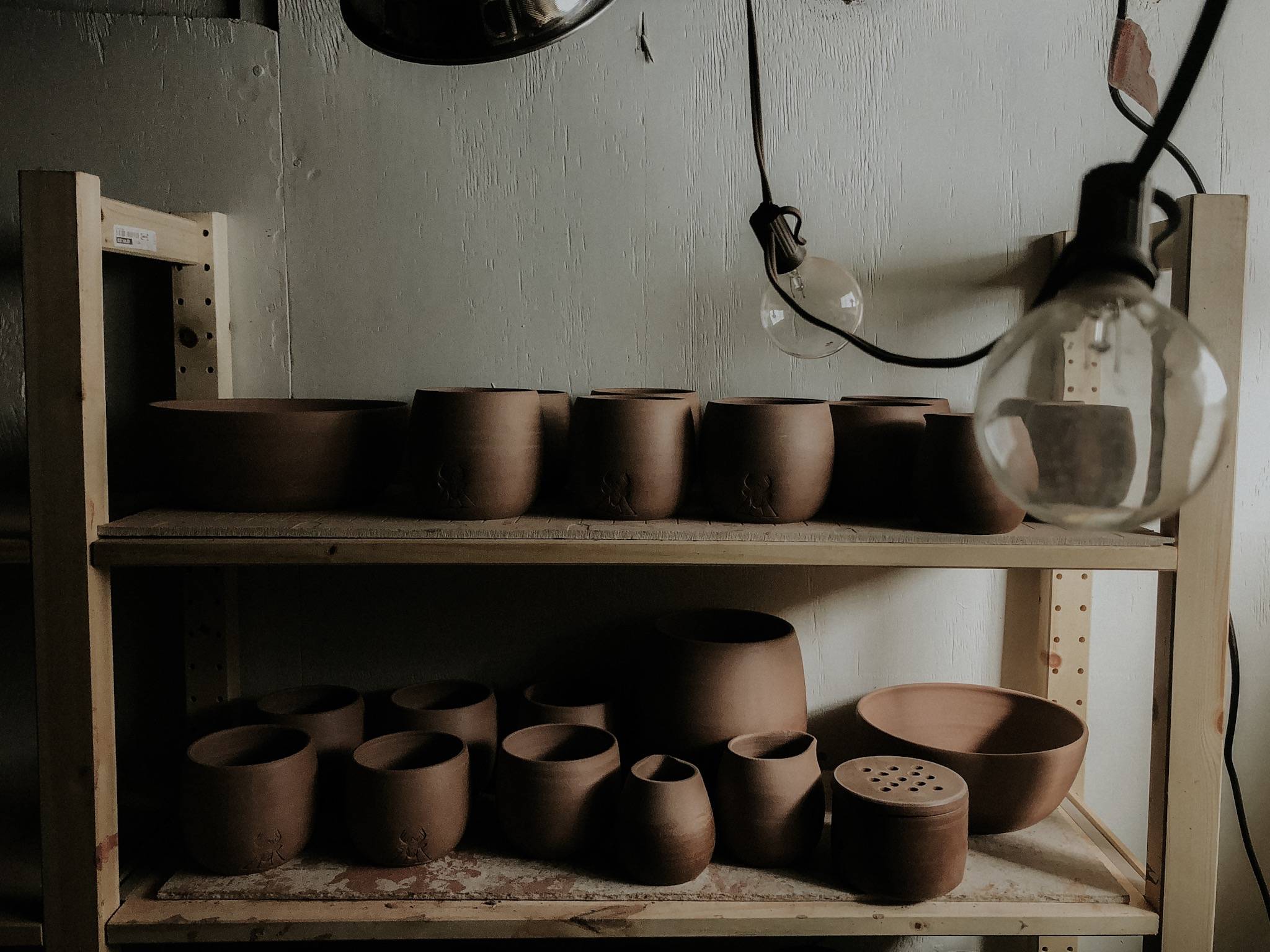 ---
My somedaydream is a cabin on a lake in Minnesota. Preferably with a creaky screen door that goes *bang* when it swings shut.


---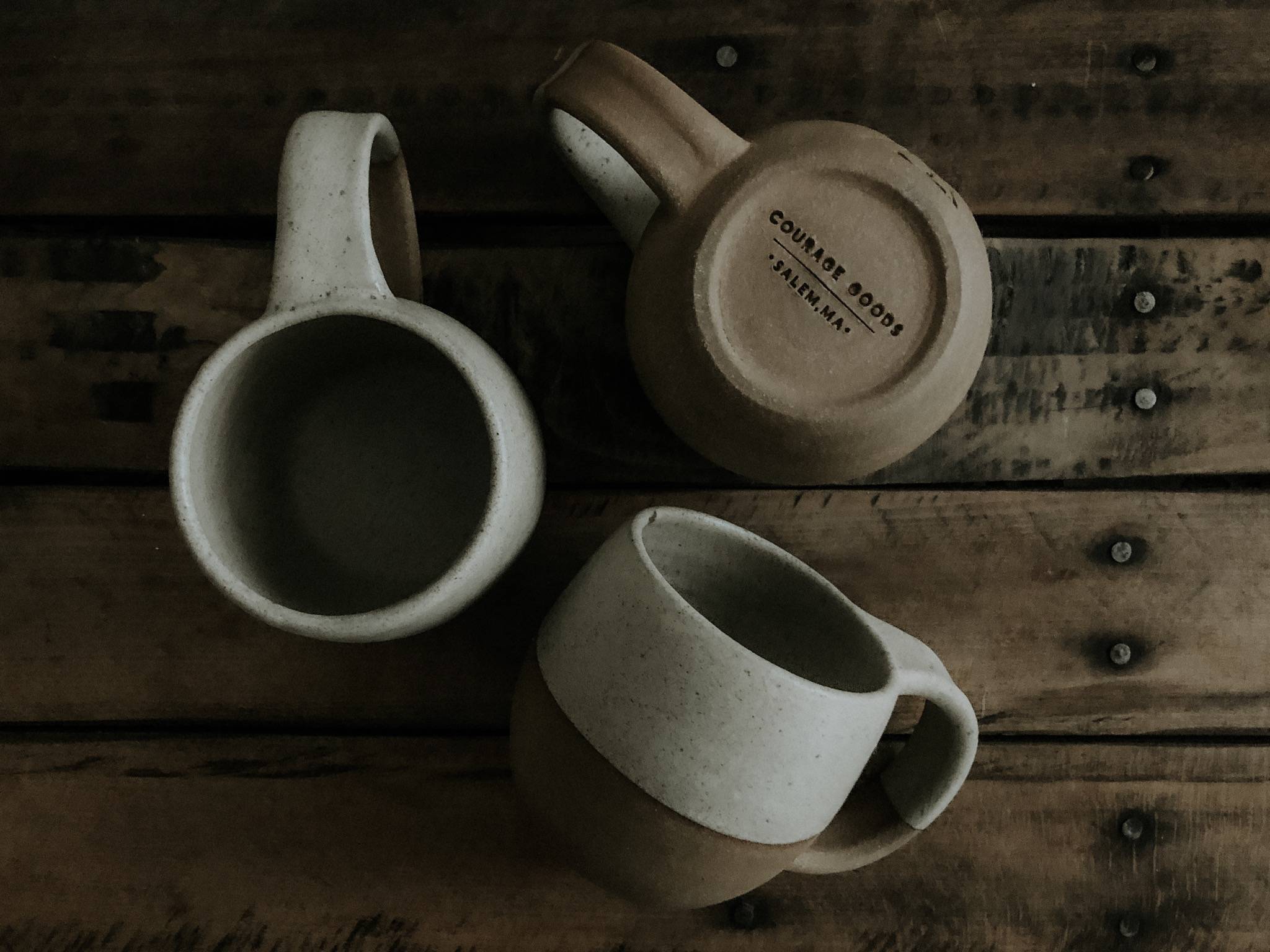 Every single piece of pottery that comes out of my hands and off my wheel contains a little piece of the energy, love, and focus I put into it.
"As long as we're creating, we're cultivating meaning."